It does not matter what your zouk level is, for us it is important if you want to share your joy and experience with Navy Zoukers.
6 or even 10
days with zouk and forro friends
Zouk & Forró
Zouk and Forro integration
---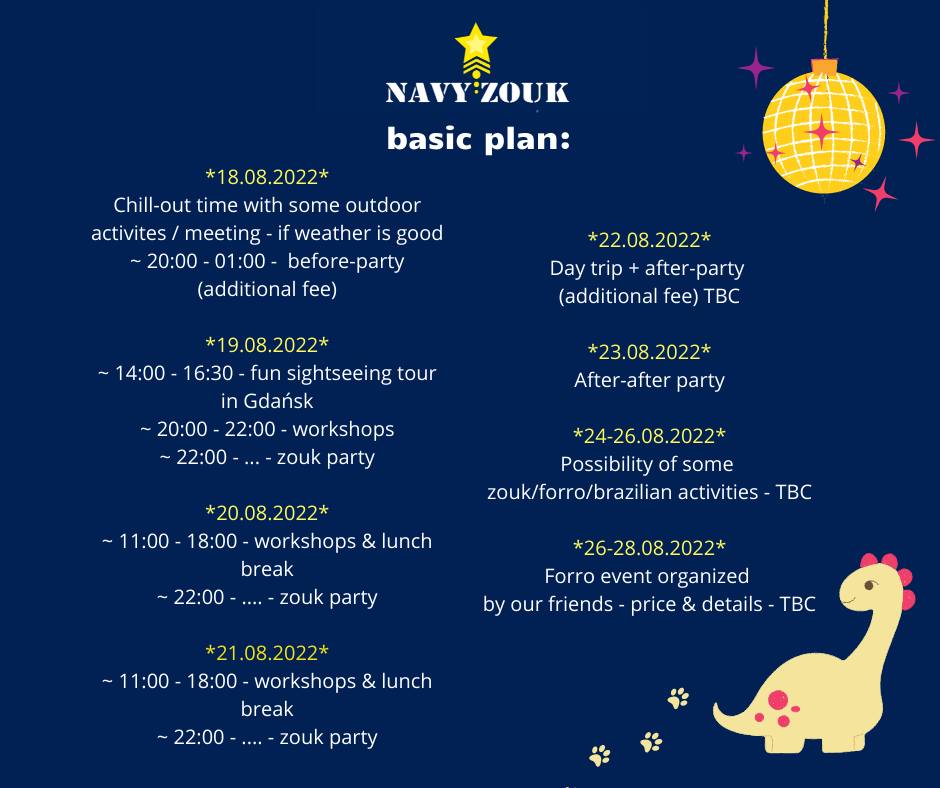 NavyZouk event ( 18-23 August)
---
Navy Zouk is full of inspiring workshops and friend meetings. European Music Operators will present amazing and well-known songs especially for you. All together we hope to provide you extraordinary entertainment you will remember for long.
Forró event ( 26-28 August)
This year Forró Wrocław, Kraków and Warsaw oganising 3 days party on the Baltic Sea! We plan to, celebrate the end of the holidays by dancing on the beach until sunrise.
What is forró? Forró is a passionate ballroom dance that originates in the north-eastern part of Brazil – Região Nordeste. It includes many styles (Samba, Carimbo, Capoeira, Coco, Cacuria, Jongo, Lundu and even Tango) and melody lines. This makes them danceable in different ways:
-> More dynamic, with many transitions and turns (baião),
-> Just as fast, but with more advanced leg movements, here we hug closely (roots),
-> A bit slower, creating your own unique sensuality (xote).
Feel it on your own skin and swing to the rhythm of the waves
Map of Navy Zouk guests
We have a lot of guests from all over Europe and World registered. We are really happy that every year many of dancers are coming back to dance with us again, as well there is always part of new zoukers coming to check out our Navy Zouk family. With dancers coming from all over the places we have this amazing chance to get to know new friends and become their zouk family.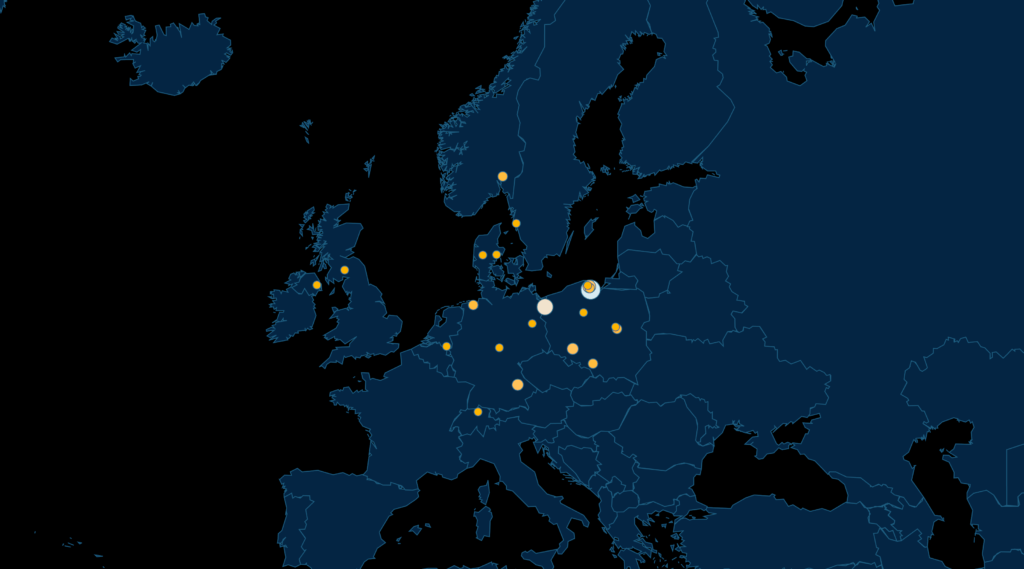 Our Zouk Partners