It does not matter what your zouk level is, for us it is important if you want to share your joy and experience with Navy Zoukers.
Navy Zouk event
---
Navy Zouk is full of inspiring workshops and friend meetings. European Music Operators will present amazing and well-known songs especially for you. All together we hope to provide you extraordinary entertainment you will remember for long.
Map of Navy Zouk guests
We have a lot of guests from all over Europe and World registered. We are really happy that every year many of dancers are coming back to dance with us again, as well there is always part of new zoukers coming to check out our Navy Zouk family. With dancers coming from all over the places we have this amazing chance to get to know new friends and become their zouk family.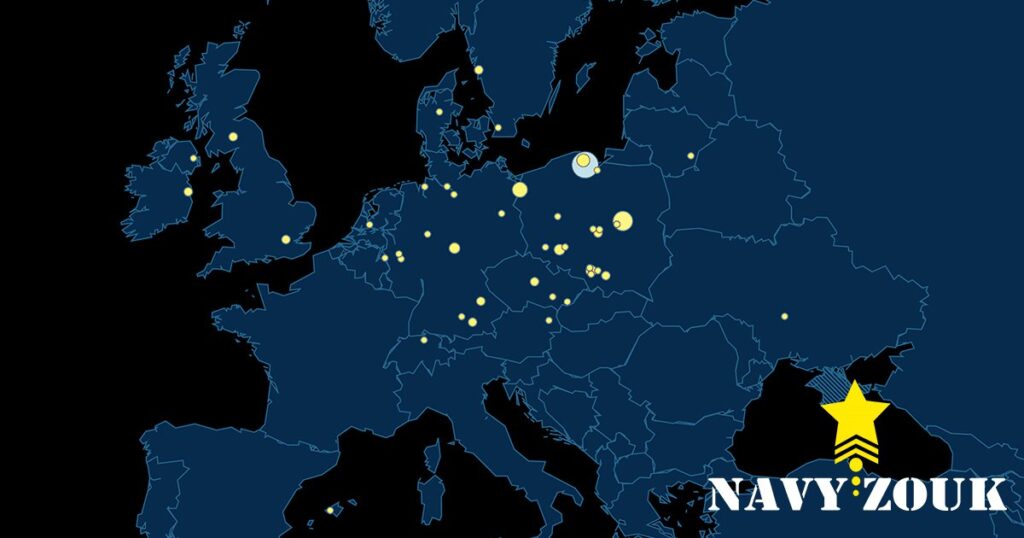 Additional opportunities
Catamaran Baby Blue
22-27 of August – Ahoy, Navy Zoukeros! Get ready for an exciting announcement! As a thank you for being part of the incredible Navy Zouk event, we have a thrilling offer exclusively for you!
Prepare to set sail on an unforgettable cruise along the stunning Motława River aboard the luxurious Catamaran Baby Blue in Gdańsk! More Info…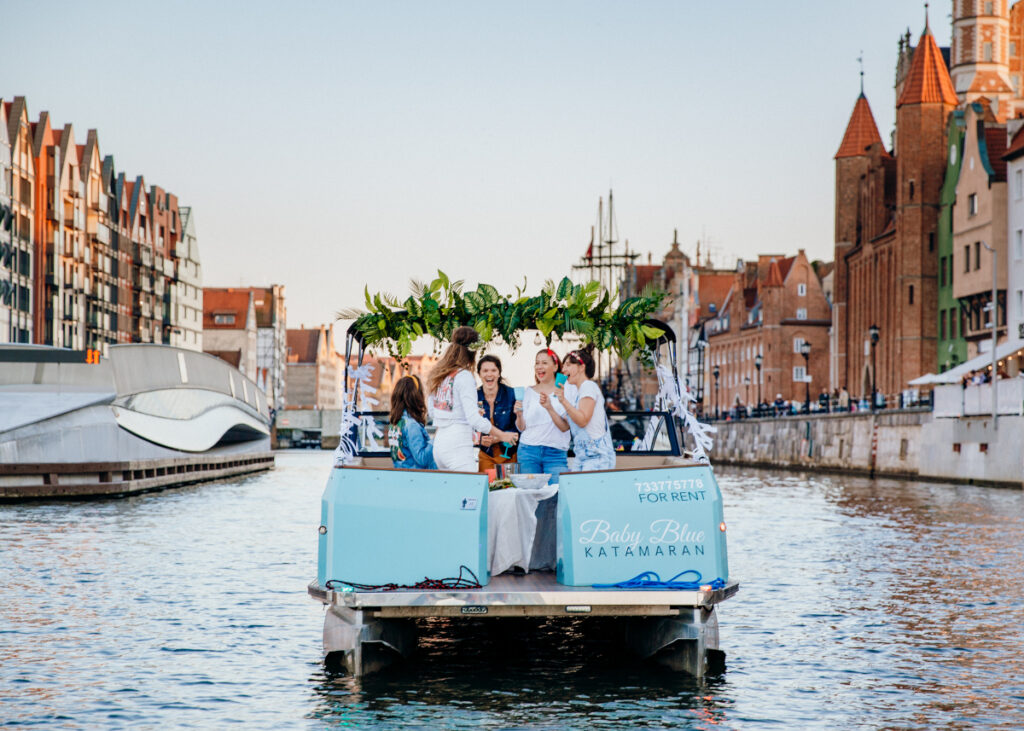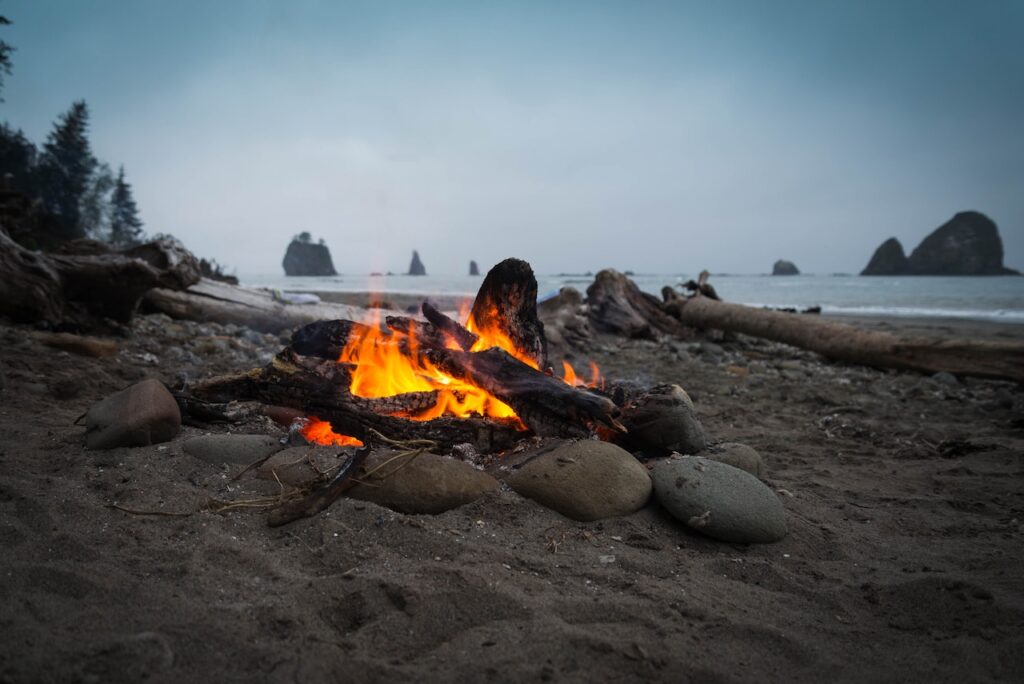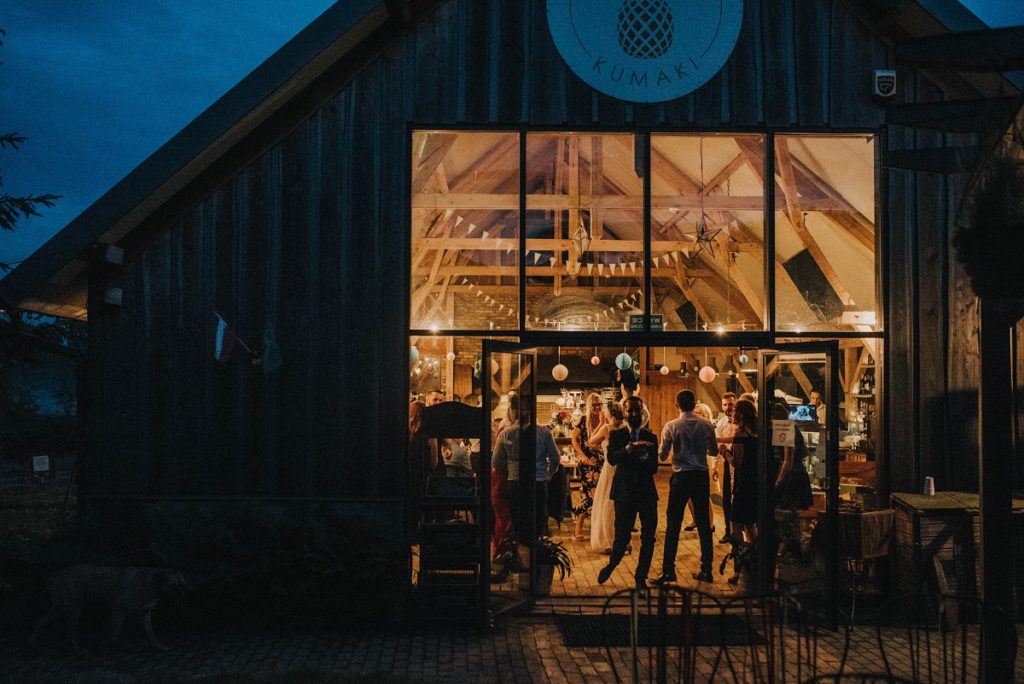 Hotel Błękitny Żagiel – Thursday party -13:00-22:00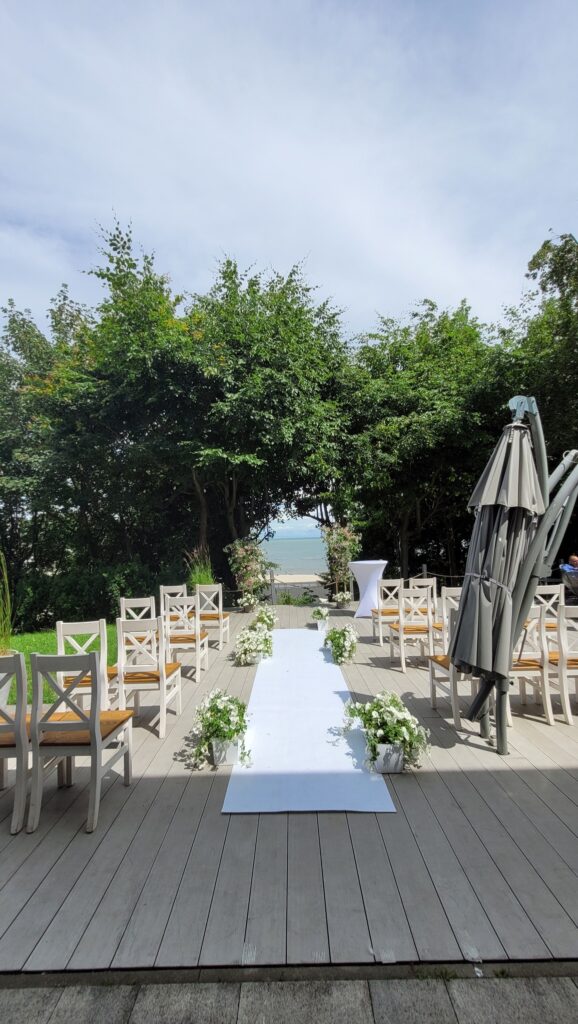 Unusual and charming location by the sea, an elegant space with a terrace, an exquisite menu and professional service guarantee that this day will be incredible.
Markets
If you want to buy something special we will give you an opportunity to do this during our event.
---
Our Zouk Partners