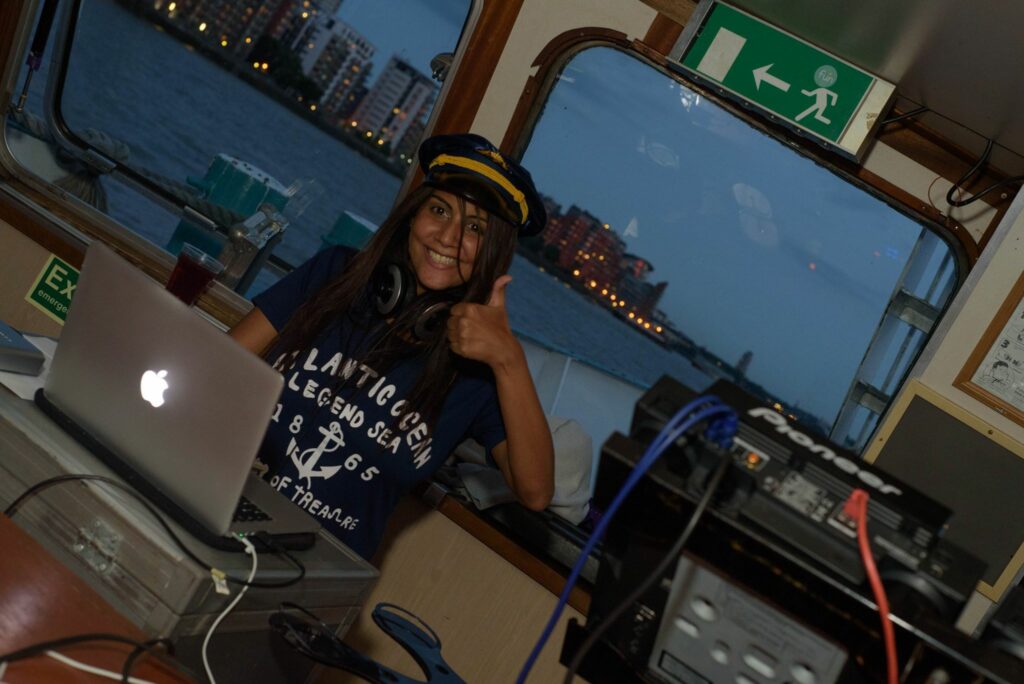 DJ Shri
Brazilian zouk DJ in London.
Currently DJ at ClubZouk and Zouk on Sunday events.
Former resident DJ at Zoukmania events (2014-2018), guest DJ for various Zouk events in London, UK and abroad.
BiographyDJ Shri 's first encounter with the dance scene was back in 1996 as an avid lambada dancer. She immediately fell in love with the dance and was hypnotised by the music through its transformative connection. Since then, she has followed the evolution of the music and dance – travelling to international congresses in Brazil, Holland and Prague but was captivated by Rio Zouk.
Her Djing journey began in 2011 at a night in London and since then, she has had the pleasure to be invited to DJ and inspire those on the dancefloor with her versatile and atmospheric style in Germany, Holland, France, Czech Republic, Cyprus, Poland as well as at congresses and venues around the UK.
Although the dance and the music has changed, DJ Shri's passion for it has not. This is evident through her creative and energising sets, which bring together the new and traditional rooted songs. Her sets are often described as "uplifting" and "out of this world". She understands and continuously seeks to show that like the dance the music knows no boundaries and that both are intrinsically entwined, regardless of whether the song is sung in Hindi, Portuguese or English or any other language.
For DJ Shri, "music and dancing is the medicine of the soul, a language that everybody understands – a magical entity that brings people together," so get ready to dance your heart out and feel!! She is currently a resident DJ at Zoukmania events.