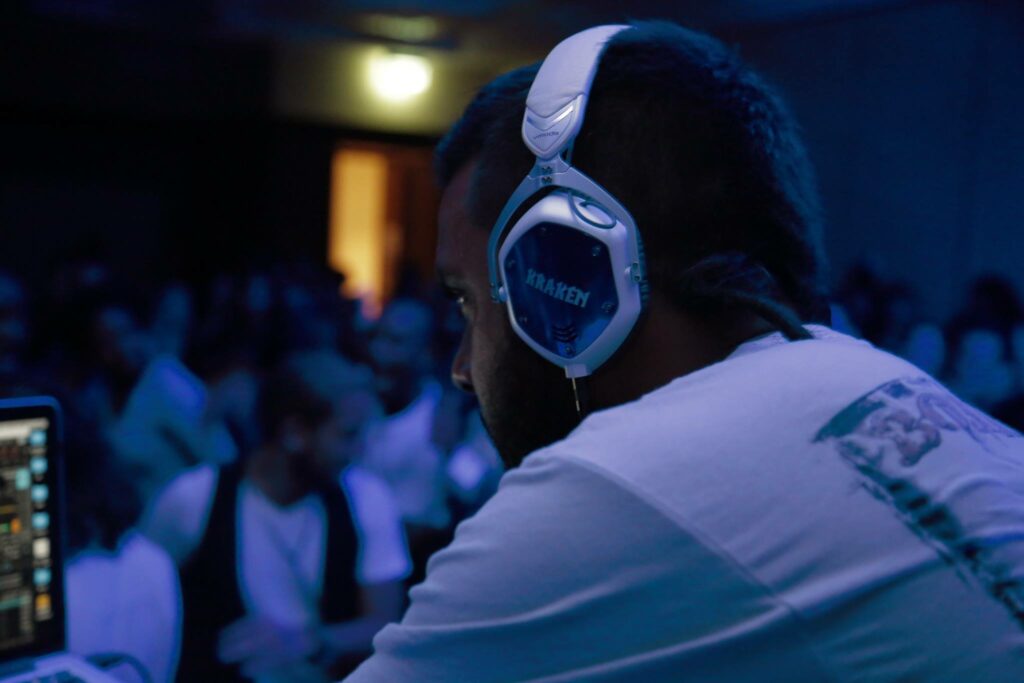 DJ Kraken
Marlon Kraken Andopé, originally from Sri Lanka, was born and raised in Abu Dhabi, United Arab Emirates and always had an interest in music & dance. He grew up listening to a variety of genres; Commercial RnB, House, Minimal Tech, Breakbeats, Psy-Trance, Ambient, Drum 'n' Bass and Latin music. This diverse exposure is the core influence of his unique style.
He is as a DJ, dancer, teacher, promoter and co-founder of ZOUK ELEMENTS.
"It's all about
the subtle nuances within the language of music and dance." – KRAKEN.
He performed at the Amsterdam Zouk Congress, Berlin Salsa Congress, Prague Zouk Congress, Abu Dhabi International Dance Festival, Dubai International Dance Festival, Dubai Zouk & Latin Festival, Fujairah Latin Festival, Oman International Salsa & Zouk Festival, ZoukDevils Weekend in Spain, Xandy's 1st & 2nd Zouk Retreat in Spain, Dutch International Zouk Congress, Amsterdam ZNL Zouk Festival, Leids Winter Zouk Festival in Leiden and Let's Zouk Lebanon. (2012 – 2018)

He offers an evolved approach towards the affinity of Zouk Lambada and keenly encouraging the innovative over the anticipative.
An approachable and committed dance teacher who is keen to share his passion for Zouk Lambada dance with those that he teaches. Marlon is equipped to run an uplifting, challenging, and varied dance level program across any school and event where he teaches. He creates an interactive atmosphere where participants feel connected to each other and welcome at their level & type of learning in his classes. He is a fit and able individual who can perform exercises where flexibility and flow of movement through the body. Together with his dance and life partner, Artül, created FlowBody, a low impact workout where they conduct physical activities through hip opening, hamstring stretches and spine awakening movements.