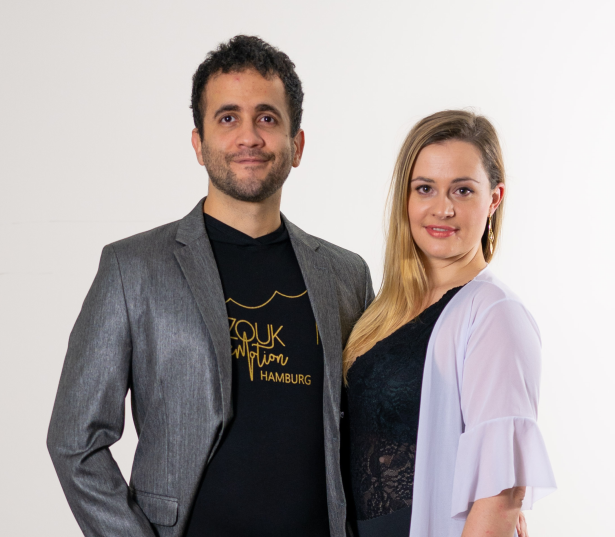 Nadia & Kássio
Kassio: He started couple dancing 16 years ago in a public school in Manaus – Brazil, and has ever since worked his way up, training his dance and teaching methods with some of the best zouk teachers of brazil. Being a studied physical education teacher he has methods beyond the standard steps teaching, and with 10 years of Zouk teaching experience in Brazil, Argentina, Uruguai, Chile, Portugal, Greece and Germany, he has now helped Hamburg´s Zouk scene to multiply since his arrival.
Nadia about Kassio: "Kassio is the most joyful, playful, social dancer that I know. He loves to experiment with the music and each follower´s unique body expression no matter her level. His energetic, yet comfortably soft movements makes us get to know the best of ourselves. His biggest passion, though, is teaching; he feels at home where he can share ways to explore communication in the dance couple as well as how to dance in an expressive yet healthy way."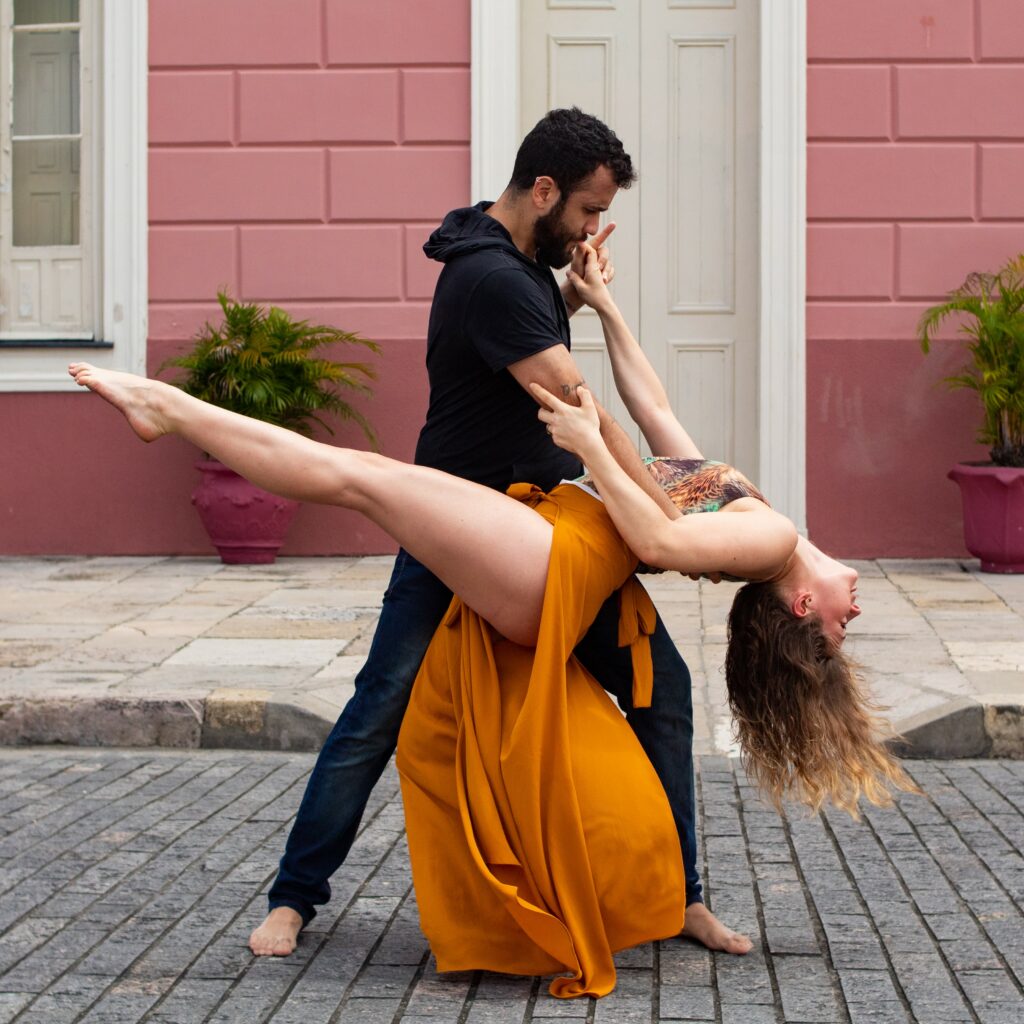 Nadia: Started competing in (Ballroom-)Latin Dances as a Team at age 14, a few years later discovered Social Dancing, which has been central in her life for the last 10 years. Besides being a practitioning psychologist, her heart is beating mostly for Zouk and she teaches in then now fastly growing Hamburg Zouk scene and outside. She likes to teach with the challenging approach and strong expression of the latin dances combined with Zouk´s chances for feminine creativity and flow.
Kassio about Nadia: "Nadia is an elegant but playful Zoukeira, who dances with everyone in a present and unique way. She always strives to create a welcoming atmosphere for all our students but, being ambitions about getting their personal best out of everyone, also challenges them to grow as dancers and social beings."
Nadia´s psychological and Kássio´s pedagogical training, as well as their various different dance backgrounds, add up to a scientifically based, communication- focused, fun teaching style.
So, get ready to play!