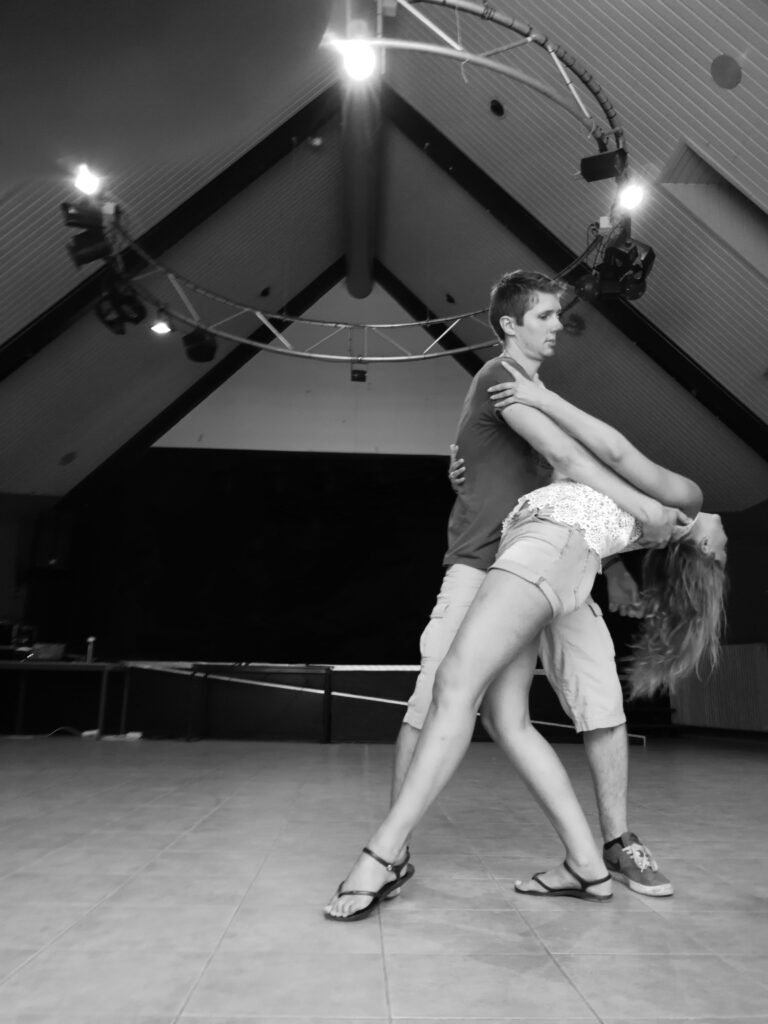 Joanny & Andy
As a couple they started teaching together in 2018. During their dancing career they gathered a lot of information and techniques to share with the world. They started to teach in the Netherlands and are now ready for the rest of Europe. The key points of their lessons are technique, creativity, fun, playfulness, musicality and body awareness.
The versatility of the couple already showed from the start, whereby they taught Brazilian Zouk to a group of people with a hearing disability in their workshops. This was such a success from both sides that they continued to share their knowledge with the rest of the world.
Some information about who they are:
Joanny works as a teacher besides being a dance teacher and has the ability to give structure to the lessons. In a joyful and playful way she always brings the best out of people which makes the learning even more fun. She started zouk in 2008 in Surinam and since then got addicted to the dance. She continued zouk when she was back in the Netherlands. From 2009 she started to assist the lessons at the dance school she was learning at and in 2010 she started teaching zouk.
Next to the regular lessons she was also creating a dancechoreo for the showteam. Next to zouk Joanny has experience in Salsa, Bachata, Kizomba and West Coast Swing.
Andy works as a mechanical engineer besides being a dance teacher. With his mechanical knowledge he explores the mechanics of the dance and he can deconstruct the dance to be able to teach in a clear and understandable way.
He started dancing Zouk in 2015 in Breda. Since then he visited many festivals and congresses which broadened his knowledge. Next to zouk he has experience in Salsa, Bachata and West Coast Swing.
Joanny about Andy:
Andy is a handyman in the garden, house, computer and on the dancefloor. He likes to be creative and can adjust to his followers. As a teacher he likes to prepare well and figure things out beforehand. He is always willing to learn more. He is a social dancer on the dancefloor and also a social person next to the dancefloor.
Andy about Joanny:
Joanny is always cheerful and full of positive energy. She brings the best out of the people she is around with. As a teacher she brings a lot of experience which will make the lessons structured and clear for both leaders and followers. Both on the dancefloor and next to the dancefloor she is social and open to connect with.